Martina Eisenreich Quartet
A wild film score spectacle, performed by virtuoso musicians.
Voluptous music, subtle and striking and breathtakingly exciting.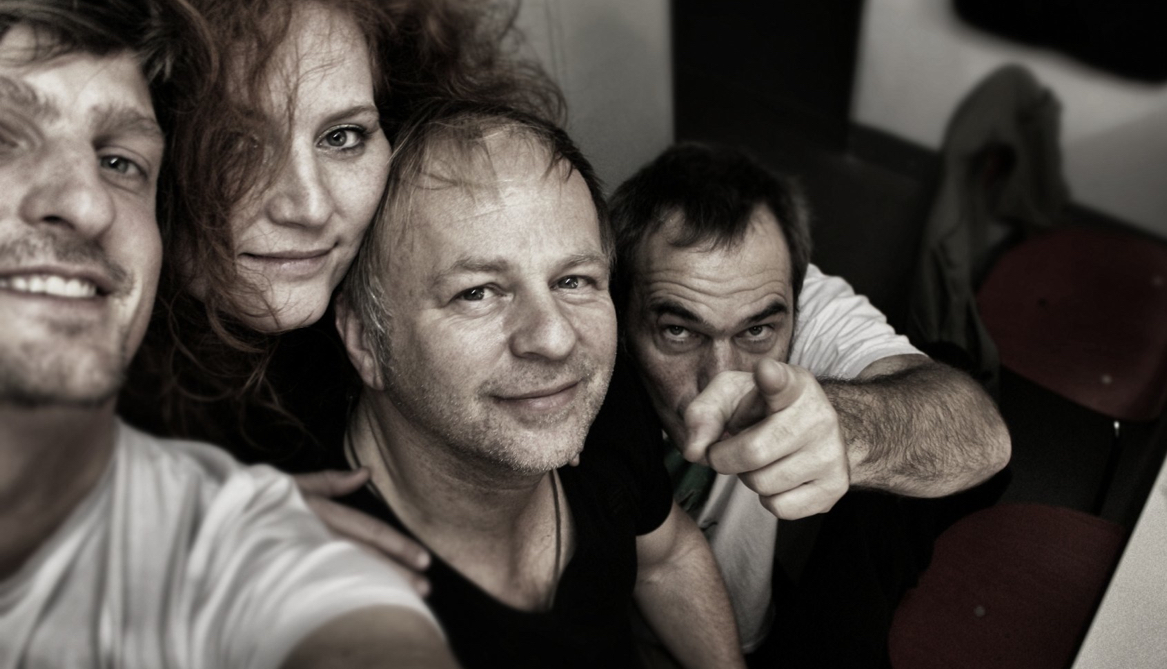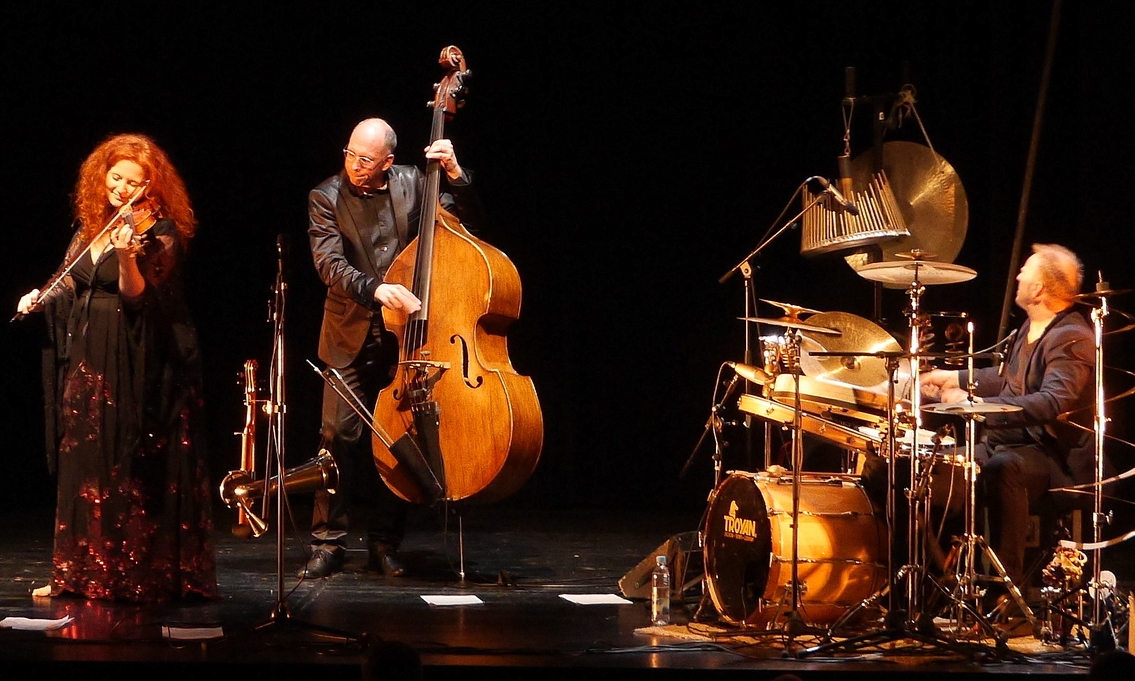 MOON ´S DRESSED Orange AND LIFE is COPPER RED.
In the beginning there are endless landscapes. The scorching moon bodeful like a blossoming love.
The violin whispers. It sounds wistful yet promissory: melodies of heavenly beauty and heartiness, breezing ahead like a virtuosic whirlwind.
Mr. Müller smoothly wallows in his guitars in close harmony.
What a miraculous machine the drumset is!
The double bass hums along his warm arcane sounds.
This project is a refreshing crossover in which Martina´s headstrong film music interacts with her magical charisma as a violinist and multi-instrumentalist, creating an authentic new sound poetry.
The Quartet is borned by its charismatic art filling this wondrous ensemble with rousing vibrancy and sympathy, dynamics and excitement. It got re-enacted over and over again during the times on the road through the whole of Europe in the last years: in the great concert halls, on the streets of an Italian town lit by the dim light of a street lamp, admired by the sparkling eyes of children who tug their parents' sleeves when spotting the instrument cases - or in the legendary small jazz club somewhere near Paris.
TOUR VIDEOS